default page template
About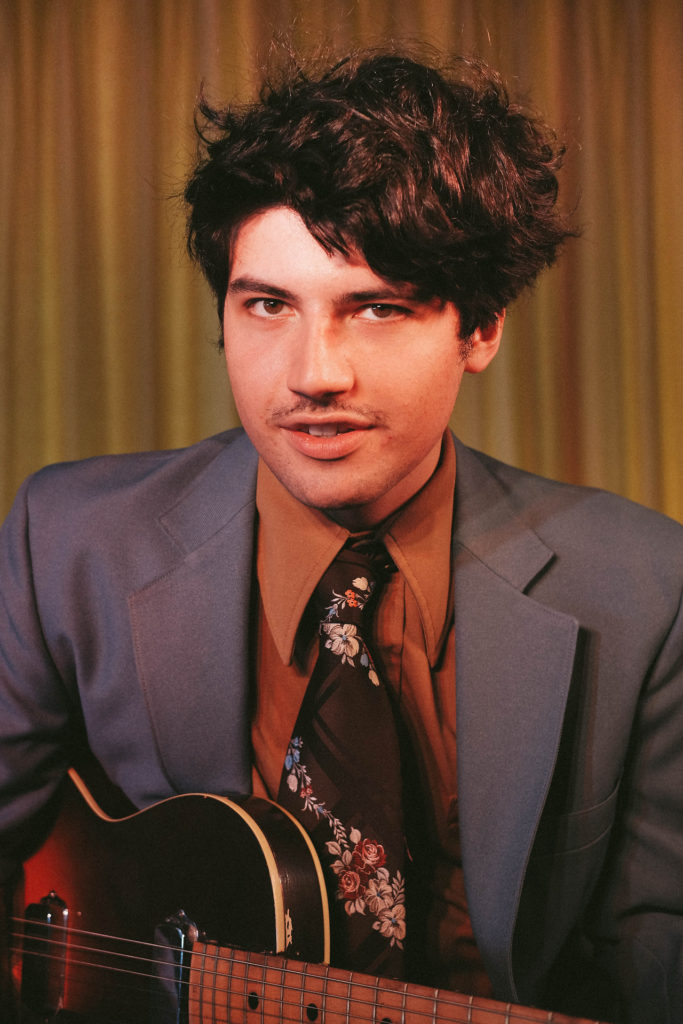 The evolution of a young musician is something beautiful to behold. Every blue moon, when this rate of growth seems exponential, the experience is nothing if not exciting. Victoria's own Quinn Bachand has evolved at such a rate – a natural musician, invested of both body and soul in his quest for musical perfection in many facets. From age 11, he was demonstrating his abilities on the acoustic guitar around the world, playing traditional music with Daniel Lapp, Ashley MacIsaac and Natalie MacMaster. By age 17, Quinn was playing over a dozen instruments, recording and producing albums with his sister Qristina, and collecting multiple nominations and awards up to, and including their latest release, Little Hinges.
Ever the bold musical voyageur, Quinn has invested his love of swing jazz in particular with the 2013 release of his band and same-named debut CD, Brishen (Romany for "bringer of the storm"). Aptly titled, the gale force success of this debut tells the tale – resulting in noteworthy recognition for Quinn, including an unprecedented five Canadian Folk Music Award nominations, the Saga Djangofest Award, two Western Canada Music Award nominations, an "Emerging Artist" spot with the RBC Canada's Walk of Fame, six nominations at the Vancouver Island Music Awards, not to mention a full ride, 4 year Slaight Family scholarship to Boston's Berklee College of Music and top prize at the Independent Music Awards for Jazz Song with Vocals.
Brishen's forward trajectory continued with the 2017 release of Blue Verdun, further showcasing Quinn's instrumental prowess and inventive compositions across an 8-track exposé of what Matt Glaser calls, a glimpse into a "psychedelic, kaleidoscopic musical world that you've never heard before." The recording channels the genius of Charlie Christian & Benny Goodman while blurring the lines between traditional jazz, latter day pop and western swing. A fresh perspective on the romance of another era, you'll hear hints of Bobby Vinton's velvet croon and the sweeping elements of Bob Wills' country swing while robust memories of Brenda Lee's pop-country and the doo-wop of the Ink Spots take a spirited romp with the likes of Joe Venuti and Django Reinhardt — quite the time travel for this old soul visionary.
​Quinn is currently delving into older jazz traditions in his brand new CD, Tunes in a Hotel, which was released in 2019. Aside from his superb technical skills on multiple instruments, Quinn has always explored and synthesized various musical genres while taking them to exciting new places.  As such, Tunes in a Hotel represents the latest evolution in Quinn's ongoing reappraisal of Celtic, bluegrass, Jazz, Euro-Jazz, and Western swing traditions – a passionately creative trajectory that continues to delight fans as it challenges critics to come up with fresh new superlatives.