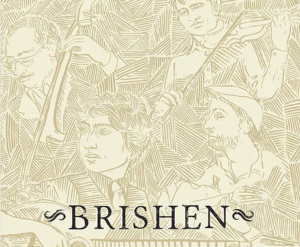 A devoted Django fan and lover of Gypsy Jazz,  Quinn has assembled a top-notch ensemble of jazz manouche players to form Brishen, a sizzling hot gypsy jazz and swing band.
Ever the bold musical voyageur, Quinn also invested his love of gypsy jazz with the 2013 release of his band and same-named debut CD, Brishen. Belying his tender years, Quinn's seasoned expertise has already earned him the 2014 Saga Djangofest Award, a nomination for Instrumental Album of the Year at the Western Canada Music Awards, a finalist position as Emerging Artist by Canada's Walk of Fame, and an unprecedented 5 nominations at the 2014 Canadian Folk Music Awards.
Brishen, Romany for "bringer of the storm", is what Quinn and his band serve up with their original western and euro-gypsy swing homage. They introduce a space where virtuosity meets vibe, leaving you with a sense of jubilance and nostalgia.   With understated mastery and intuition, the group dedicates itself to musicality and the root of trad jazz and swing with the goal of bridging the gap between early Western and Euro Swing.  Quinn Bachand's fascination, respect and commitment to tradition is clearly audible, setting him apart from the rest with an effect that is awe-inspiring.  It's clear that their repertoire of original gypsy jazz, free-spirited bop, Western swing and klezmer moves these players to heights not otherwise realized in any other single musical genre.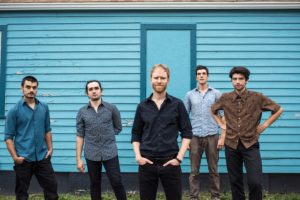 "Some of the most engaging people I've ever worked with have a real vision while being willing to explore—following, rather than dictating, the creative energy." — Jeremy Kittel
That ethos is central to the new release, Whorls, from Kittel & Co. The album's title refers to patterns of spirals, an apt metaphor for the undulation between the outsize skills and free-spirited instincts that drive its sound. A dazzlingly original work, Whorls inhabits the space between classical and acoustic roots, Celtic and bluegrass aesthetics, folk and jazz sensibilities.
Previously of the Grammy-winning Turtle Island Quartet, Kittel demonstrated similar scope as a composer-arranger- collaborator for such diverse artists as My Morning Jacket, Yo-Yo Ma & the Silk Road Ensemble, and Bela Fleck & Abigail Washburn. But for the last few years, the Brooklyn-based artist has been diligently building his own repertoire of music for a wholly original new group.
Kittel & Co. includes mandolin phenom Josh Pinkham (named "the future of the mandolin" by Mandolin Magazine), genre-bending guitarist Quinn Bachand (a presidential scholar at Berklee College of Music), transcendent cellist Nathaniel Smith (as heard with Sarah Jarosz and Kacey Musgraves), and hammer-dulcimer wizard Simon Chrisman (acclaimed for bringing a new tonal flexibility to the instrument). "We met gradually over the years, through festivals, shows, gatherings," Kittel says. "Each really struck me with their uniqueness, for being a singular force on their instrument." These musicians are as prodigious as they are world class: Most aren't even 30 years old.
Their musical contributions to Whorls are visceral, yet precise. "The guys have an incredible combination of skill and intuition. Says Kittel: "It's been so moving to be part of a whole, when the music starts taking off and everyone is supporting, balancing, breathing together. In those rare moments, it's as holy a thing as I've ever experienced."
Visit the official website for more information : qbachand.com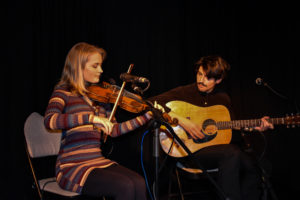 Before the age of 12, both Haley Richardson and Quinn Bachand were each touring nationally and internationally with some of the leading artists in the Celtic music world.  Their immersion in Celtic and American roots music is palpable through their instrumental mastery, and together they bring a passionate, youthful energy to this fiddle tradition, leaving their audience in a state of nostalgic bliss.
Haley Richardson's fiddling lures her audience into an alternate dimension with her powerful yet subtle style that is reminiscent of sounds from your old well-played Bothy Band tape.  Quinn's multi-instrumentation beautifully compliments this as he shape shifts from the guitar styling's of the late Michael O'Domnhaill to the high-energy banjo playing of Charlie Pigott of the original DeDannan.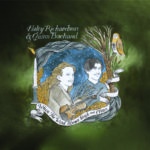 This dynamic young fiddler began making her mark in the Irish music world when she won the All Ireland qualifier in the under 12 age category at only six years old. Since then she has amassed a long list of accomplishments and performed across North America, Ireland and the United Kingdom.  With her highly ornamented Sligo style, Haley is the 2018 Fiddler of Dooney,  2013 All Ireland U12 Champion in both fiddle and fiddle slow airs, and 2017 All Ireland U15 Champion in fiddle slow airs. In addition to multiple All Ireland medals, she is a 9X Mid-Atlantic Fleadh Champion.
Although Quinn Bachand plays a range of styles that include jazz and bluegrass, it is his talents in the world of Celtic music that have drawn the most attention.  A gifted and creative guitar player, Quinn adds a contemporary edge to traditional Celtic music. His unique harmonies, hard-driving strumming, inventive chord voicing and powerful rhythmic effects make even the most well-worn tunes seem new and exciting.
A Berklee School of Music College alum and Presidential scholar, Quinn has toured internationally for many years, performing in an award-winning duo with sister Qristina as well as with many of the world's top Celtic music artists including three-time Juno award-winning Ashley MacIsaac, Cape Breton's Natalie MacMaster and Grammy nominated Kittel & Co.  Quinn has a deep understanding of North American folk fiddling as well as Irish traditional music. He is also the founder and archivist of the BCOTMP (BC Old-Time Music Project) and is working with Canada Council for the Arts to preserve the old-time fiddling of his home province, British Columbia.